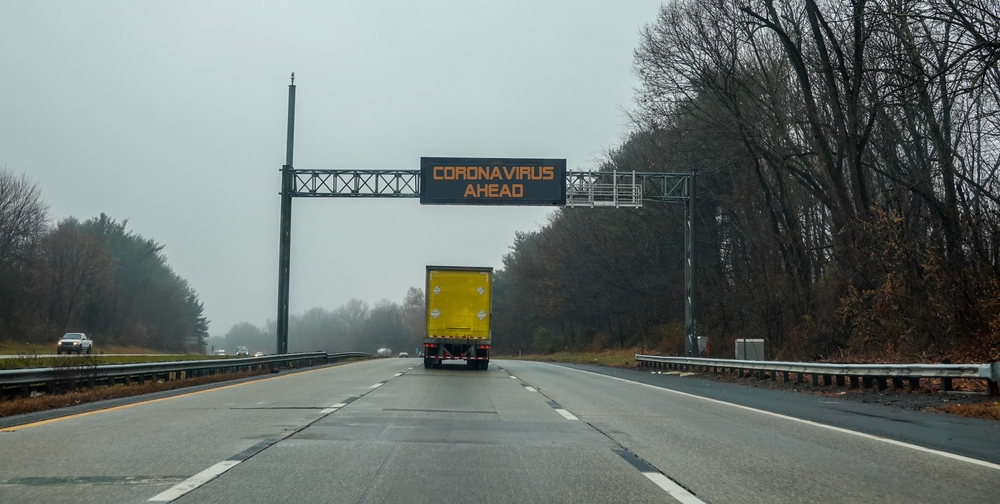 DRUG TESTING AND COVID-19 + HOW WE CAN HELP
This is really a public service announcement rather than a blog.  It is intended to help our insured truckers, our agents and other interested parties stay informed about the FMCSA's response to the rapidly changing and unprecedented developments caused by COVID-19.
We urge you to go to the FMCSA's website at https://www.fmcsa.dot.gov/COVID-19, which focuses on COVID-19 information and resources.  There's a lot here, but we think there are three links in particular that merit your immediate attention:
PRE-EMPLOYMENT AND RANDOM TESTING
Please click on "Read FMCSA Drug & Alcohol Testing Guidance (March 24, 2020)."  This is particularly important if you are a DOT-regulated employer with drivers subject to random testing, or if you're thinking about hiring a new driver.  We have made available "DOT Guidance on Compliance with Drug and Alcohol Testing Regulations" as a downloadable pdf.  Remember, the regulations on testing are still in force.  Enforcement has been somewhat relaxed to deal with the availability of testing facilities and equipment that may be otherwise engaged in combating the Coronavirus.
POST-ACCIDENT TESTING
All motor carriers are required to test each driver for controlled substances and alcohol as soon as practicable after an accident per 49 CFR 382.303.  However,
If it is not possible to test for alcohol within eight (8) hours of a crash,
Or for controlled substances within 32 hours of the accident, due specifically to the COVID-19 emergency,
You MUST document IN WRITING the specific reasons why the test could not be conducted as required. 
We can't over-emphasize this point.  Failure to document could have serious legal repercussions for you and complicate Eastern Atlantic's ability to defend you if you are sued.  
WHERE YOU CAN AND CANNOT GO
Please don't forget to explore the link above for "State and Local Shelter in Place and Other Restriction on Movement…"  The statement is available on the FMCSA's site as a pdf, we recommend saving the link and visiting it frequently as it is bound to change.  Notice the FMCSA's disclaimer that their statement "does not have the force and effect of law." This is an acknowledgment of the role each state plays in the crisis and how it unfortunately and unintentionally creates confusion for truckers entering numerous jurisdictions in the course of their work. 
FAQs
This blog has covered what we feel are the most critical areas of concern, but it is by no means meant to imply that noting else at the FMCSA's COVID-19 webpage is important.  This is why we've included the "Frequently Asked Questions…" link.  You should also fully explore the site and return to it regularly as changes are likely to be made without notice.
HELP GETTING TROUGH TOUGH TIMES
We at Eastern Atlantic are committed to serving our insureds and agents during this extraordinary emergency.  Many states have instituted guidance for insurance companies on offering payment plans and relaxing payment deadlines for those insureds suffering disruptions caused by the COVID-19 crisis.  These temporary guidelines and regulations vary greatly from state to state.  If you are an Eastern Atlantic insured and have been negatively impacted by this emergency, please contact your agent to learn what your state is doing and how we might be able to help. 
Trucking is essential for the economic health of our nation and insurance is the oil that lubricates the engine.  We're all in this together and we'll get through it together.  Stay healthy and stay safe.